Earth Mama Baby Organic Diaper Balm, 60ml - exp 05/26
Earth Mama Baby Organic Diaper Balm, 60ml - exp 05/26
S$23.20
(+10% OFF FOR VIP)
Buy 2 for

S$22.50

each and save

3

%
Earth Mama Baby Organic Diaper Balm is an extraordinarily soothing calendula diaper balm that keeps your baby's bottom chubby-soft and cheerful-cheeked! Chubby and dimpled? Yes. Red and irritated? No. Being a brand new human is tough — so diaper cream should be as gentle as it is effective. 
Organic herbal ingredients traditionally used to help comfort and soothe diaper area and skin
Dermatologist tested and clinically tested for irritation.
NO petroleum, parabens or artificial fragrance.
EWG Verified, with the lowest hazard rating possible
The only non-vegan ingredient? Organic beeswax — that's been ethically sourced in a bee-centric manner.
Chosen by hospitals for even the most fragile NICU babies.
Suitable for cloth diapers and disposable diapers
100% USDA Certified Organic
Certified by Oregon Tilth
Recommended for 0+ months.
Some batches of Earth Mama Organic Diaper Balm may be softer than it traditionally has been, as the beeswax used for some lots are softer. In the event that your balm liquefies, use a clean stick to mix the separated contents thoroughly before placing it in the refrigerator for some time. 
Organic Diaper Balm is absolutely safe to use and Earth Mama have diligently checked. No batch of Earth Mama products is ever released until they pass our strict specifications.
DIRECTIONS
Just apply a thin coat to the diaper area after each change and bath. Organic Diaper Balm doubles as a multi-tasking skin salve. Feel free to use it from top to bottom for everyone in the family. Slather as needed, seal it with a kiss* and send 'em on their way.
INGREDIENTS
Organic Olea Europaea (Olive) Fruit Oil, Organic Butyrospermum Parkii (Shea) Butter, Organic Beeswax, Organic Simmondsia Chinensis (Jojoba) Seed Oil, Organic Lavandula Angustifolia (Lavender) Flower Oil, Organic Calendula Officinalis (Calendula) Flower Extract, Organic Hypericum Perforatum (St. John's Wort) Extract, Organic Stellaria Media (Chickweed) Extract, Organic Plantago Major (Plantain) Extract, Organic Melaleuca Alternifolia (Tea Tree) Leaf Oil
FAQs: 
Why is there a hole in my Earth Mama products?
This is a common phenomenon known as sinkholes where a little hole usually appears in the middle of balm products. When melted balms are poured into a container, it contracts towards the walls while cooling which leads to a gap in the centre of the balm known as a sinkhole. 
The hole is 100% natural and does not affect the product quality in any way. 
Example of sinkholes found in other products (for your reference only):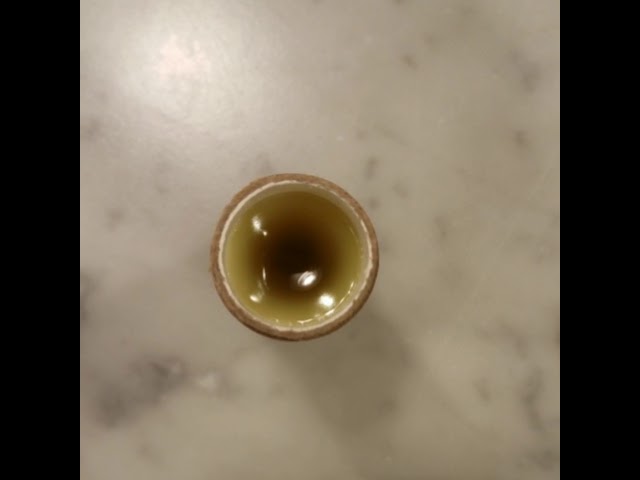 We found other products you might like!